11.07.2022
Step into the future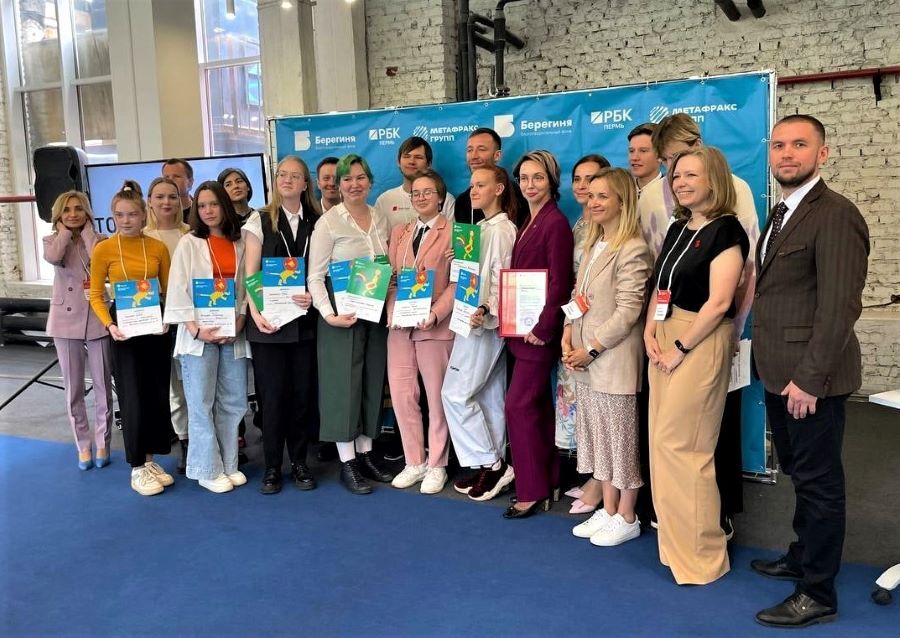 The "Bereginya" Charity Fund together with the Metafrax Chemicals, PJSC, have completed the implementation of the career guidance project "I create the future". Its participants were 15 teenagers who were treated for cancer diseases.
Since the beginning of February the project participants under the guidance of tutors studied the areas that interest them, tried themselves in different professions, thereby making a leap of trust into the future. Working out of ideas at all stages, consulting with experts, creating of final products and solutions – all these steps were went through by the the participants during immersion in the subject area, that they chose as a part of a career guidance project.
- For children who have been treated for cancer diseases, it is not only a chance to choose a future profession, but also a part of the adaptation system in society, an opportunity to enter the community, have equal career opportunities, – stated confidently the Head of communications of Metafrax Group, Mrs. Maria Konovalova.
At the conference, that concluded the project, the participants presented their works on the following topics: art, ecology, entrepreneurship, event marketing, volunteering, biology, 3D modeling and others. Each participant was awarded for his work done and for the result obtained.
— With the project "I create the future" we have stepped forward. The Champions League post-hospital psychological and social rehabilitation program has been supplemented by this multifaceted and interesting initiative. In 4 months the children have improved their knowledge in team building and project activities. The main thing is that they looked beyond the planning horizon of schools and universities. Already now they think of promoting of their ideas, - summed up the Project Director of the "Bereginya" Fund, Mrs. Tatiana Golubaeva.