16.12.2022
Celebration of the first scholarship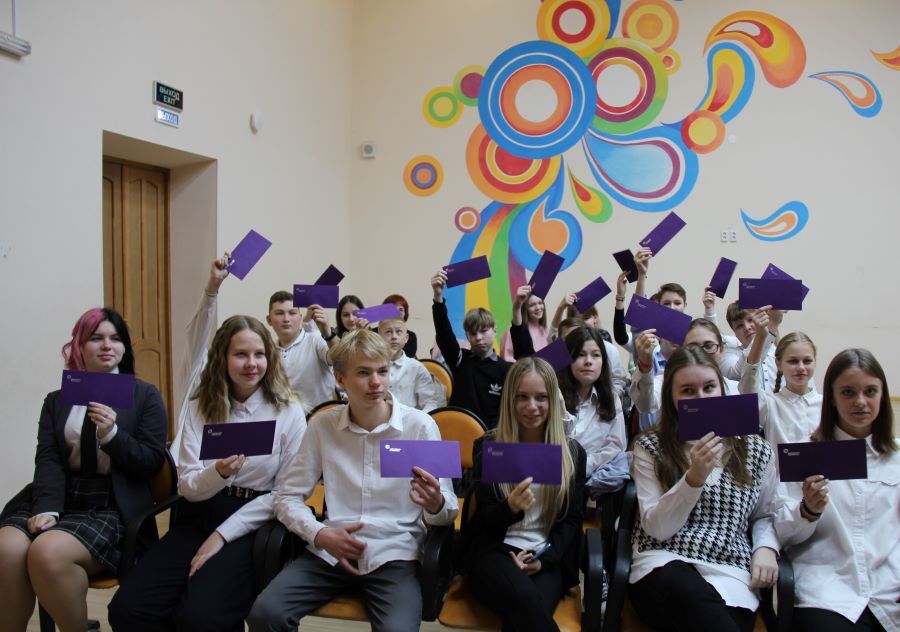 On December 14th, students of technological classes of Gubakha and Severny settlement schools received their first scholarships from "Metafrax Chemicals".
School students and teachers of secondary school № 15 of the Severny settlement gathered in the assembly hall to award the first scholarships. Attendees were greeted by Svetlana Komarova, the school's director. The event turned out to be bright and festive thanks to the creative performances prepared by the students. Rashid Shakirov, the Deputy General Director for Personnel and Social Affairs of "Metafrax", congratulated the scholarship recipients and noted that the geography of the project is growing, and the children became the first students of the "T" class at school. Natalya Myazina, a supervisor at the Ural Chemical Technology College, Tatyana Pirogova, the leading specialist in career guidance at "Metafrax Chemicals" JSC, and teachers have joined the congratulations. Natalya Myazina wished everyone to maintain high performance and, as a result, – payments for the successful academic performance:
– You will have a difficult but fascinating journey to explore the world of chemistry. Today, having received a scholarship, you become a part of our student community at the Ural Chemical Technology College. We are waiting for you to come to our college, and then to "Metafrax".
The celebration of recognition for academic success was traditionally held in the "New Educational Center" of Gubakha as well. The students organized a concert with live music, songs and a chemical quiz.
Rashid Shakirov wished the students of the NEC to finish the year well, have fun during the winter holidays and expressed hope for further cooperation:
– Today you will receive your first scholarship. I hope that one day we will give you your first salary as well. Thank you for choosing the direction of going to our college. We guarantee employment for everyone who graduates from it. We will do everything to make sure that you like it at our college and at the factory. I would like to share that in addition to the "T" classes, there will soon be a "Metafrax" class at the school that will be focused either on further admission to college or university. We want to attract our native Gubakha residents, so that they would study and then adorn "Metafrax", our city and region.