30.06.2020
Dmitry Mahonin, Head of the Perm region: "Metafrax's production culture is one of the best In the country"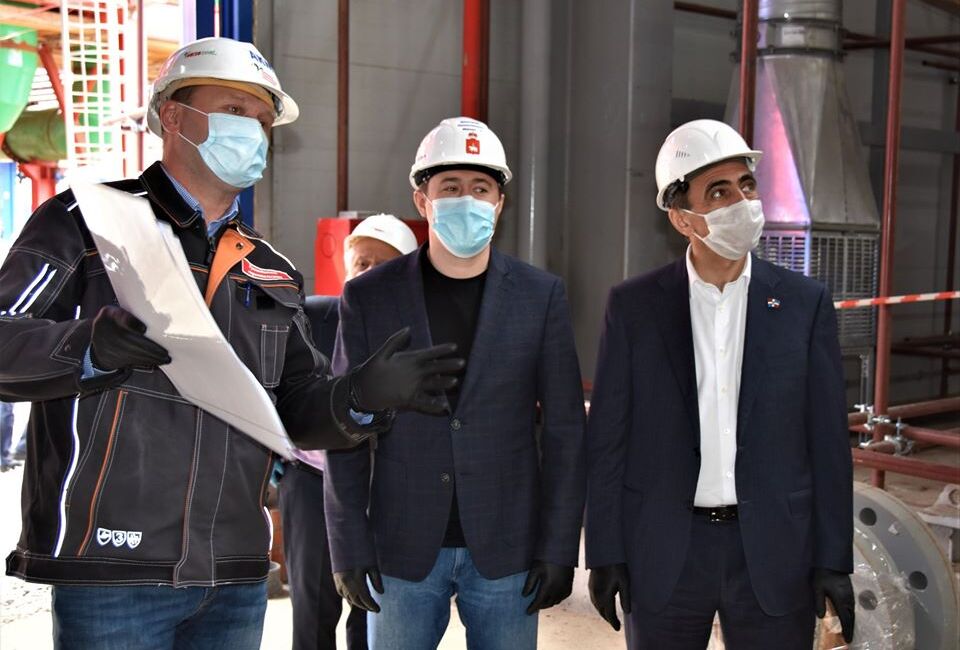 As part of a working trip to the cities of Kizel Coal Basin, Dmitry Mahonin, the head of the Perm region, visited the production site of the "Metafrax Chemicals" company. Armen Garslyan, Chairman of the Board of Directors of the company and Vladimir Daut, its General Director, briefed the Governor regarding the implementation progress of the largest investment project in the Kama region for the construction of "Ammonia-Urea-Melamine" complex (AUM).
– At the moment, the construction of the main structures of the complex is being completed and the installation of complex process equipment is underway. The works are carried out at the maximum possible pace and in compliance with anti-epidemic requirements. Each day there are over two thousand people working on site, – said Armen Garslyan.

The scope of completed construction and installation works at the facility reached 70%. The unit readiness of the future complex is from 50 to 80%. The volume of investments reached 48 billion rubles, excluding VAT.
At the AUM complex construction site, the head of the region inspected the ammonia compression workshop, laboratories and the Central control room (CCR). Dmitry Mahonin also visited the CCR of methanol production and the enterprise museum, where he left a memorable entry in the Book of honoured guests.
– Metafrax's production culture is one of the best in the country and it is impressive. Investment in the AUM complex construction equals an investment in the development of the Perm region territory. I hope that all the upcoming plans will be implemented by Metafrax and I wish success to the management and staff. As a regional government, we are ready to go shoulder to shoulder with the company in regards to forming social infrastructure in Gubakha and providing tax incentives and preferences for new investments, – Dmitry Mahonin stressed.
---
The total cost of the project implementation for the AUM complex construction is estimated at more than 58 billion rubles, excluding VAT. It is planned to create more than 400 new job positions. The design capacity of the plant will allow to annually produce up to 575 thousand tons of urea, 308 thousand tons of ammonia and 40 thousand tons of melamine per year.