25.05.2022
Grant for the best teachers and students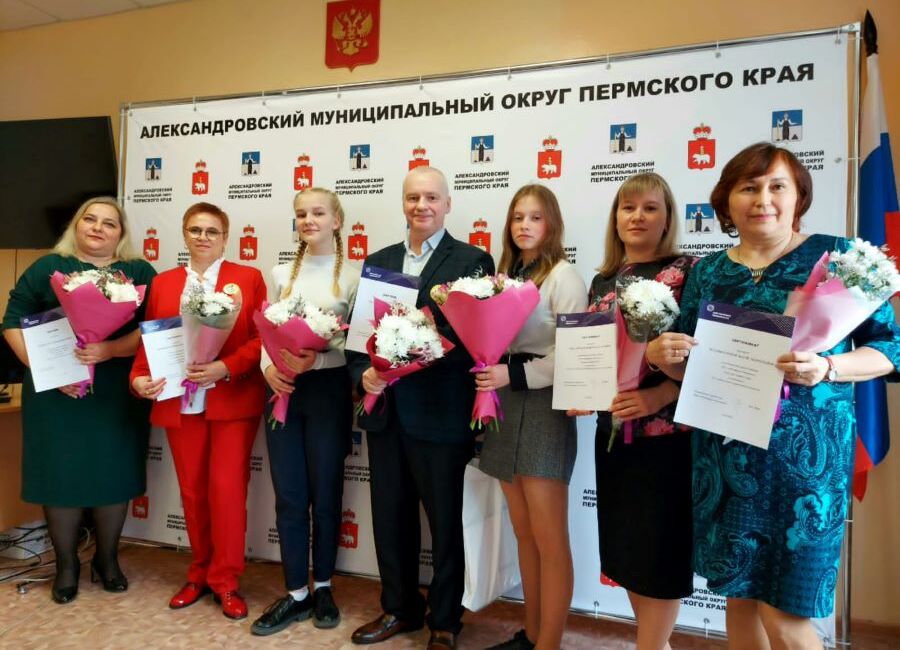 Metafrax Chemicals awarded the intellectual, artistic, sport students and the best teachers of Aleksandrovsk.
The great ceremony was held in the administrative office of Aleksandrovsk municipal district, where gathered the school students – leaders of competitions movement, winners of sport events, intellectual tournaments, artistic contests, as well as the teachers, which were awarded as "The best teacher of the year", which is yearly held by PJSC Metafrax Chemicals.
The company representatives has thanked the young people for ambition, energy and success, and the teachers – for professionalism, innovative approach in work and sensitive relationships with their students. Deserved awards from the company were received by: in the category "Intellect" – students of the school No. 1 Amaliya Ushakova and Matfey Sapun, the student from the school of Yaiva settlement Anna Plotnikova, in the category "Art": nine grade student of the gymnasium Karina Koroi, in the category "Sport" – the student of the gymnasium Anastasiya Larionova, the student of Yaiva school Dmitriy Sevastianov and the sportsman of Alexandrovsk sport school Dmitriy Barmin.
Among the teachers the winner of the award from Metafrax Chemicals in the category "The best teacher of natural and math course" became Evgeniy Kazantsev, in the category "The best teacher of humane course" – Natalya Eremina, in the category "The best chemistry teacher" – Natalya Litvinenko. The certificates for participation were also received by the award nominees – the teachers Olga Styazhkina, Elena Startseva, Olga Kvashnina, Irina Gladkova, Natalya Andrushchenko, Marina Chumakova, Marina Zimina and Anuza Uysufkulova.
The traditional award by Metafrax Chemicals is established to support and promote bright and talented students and for promotion of the teachers professional art.