13.11.2020
Volumes of commissioning works at AUM complex facilities are increasing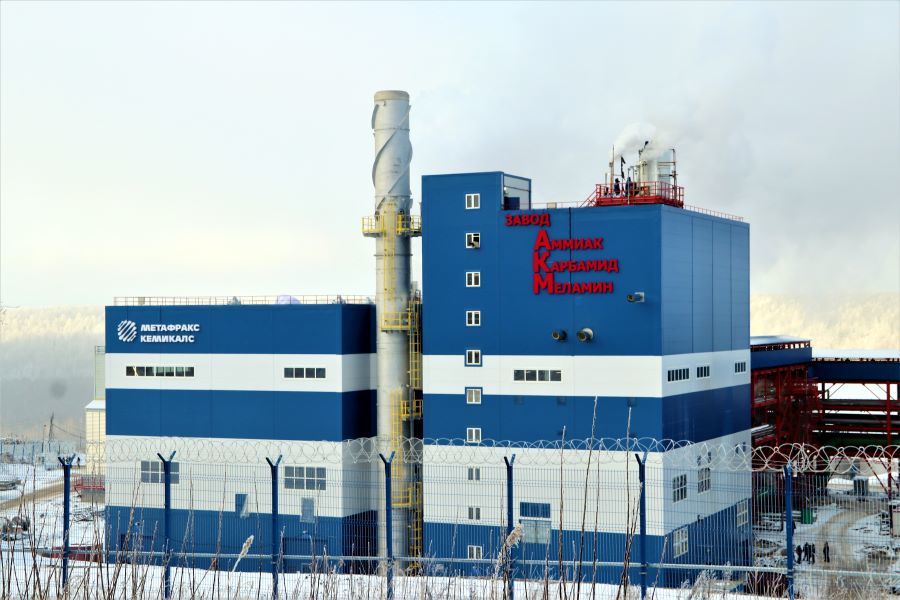 Metafrax Chemicals continues to implement the investment project for the construction of Ammonia-Urea-Melamine Complex (AUM) in Gubakha. During the construction, 66 thousand cubic meters of concrete were laid, 26 thousand tons of steel structures, 300 km of pipelines and about 1000 pieces of equipment with total weight of more than 6 thousand tons were installed, more than 700 km of cable products were laid. The degree of readiness for different facilities is 80-95%. Installation works at a number of facilities are fully completed.
At auxiliary facilities of the complex that ensure the operation of chemical plants, where the installation is finished, the commissioning stage started. The cooling water cycle has been flushed and put into operation, the operation of water treatment unit has been started. Starting from October 22, commissioning works began in the boiler unit, which is designed to generate steam for the operation of machines and equipment. After their installation, pipelines require cleaning of the inner surface. During the commissioning process, pipes are steamed and then steam is discharged into the atmosphere. The content of harmful substances in this steam is negligibly low and doesn't exceed the maximum permissible concentration (MPC) in the sanitary protection zone and the zone of influence of emissions.
"Firstly, we cleaned lines in the boiler unit itself and pipelines to the blowing fan turbines and feed water pump. After that, a temporary discharge diagram related to steam discharge and sharp noise was dismantled", said Nikolay Antonevich, Chief Engineer of AUM Complex.
The length of steam lines at AUM is measured in tens of kilometers. Their cleaning will take place within the next few months. Steam discharge will be carried out in different places, mainly through silencers.
"Start-up of any facility at chemical production in the initial period is accompanied by external effects. Commissioning is a long process. In this case steam is directed not for process needs, but for blowing of pipelines and equipment. We will blow all steam lines for a long time, possibly with noise and steam, but these operations are environmentally friendly - as well as the work of conventional boiler houses", stated Aleksandr Lysov, Director of AUM Complex.